If you are able to help with some school supplies needed in our classrooms, please bring donations to the WMS office. Thank you!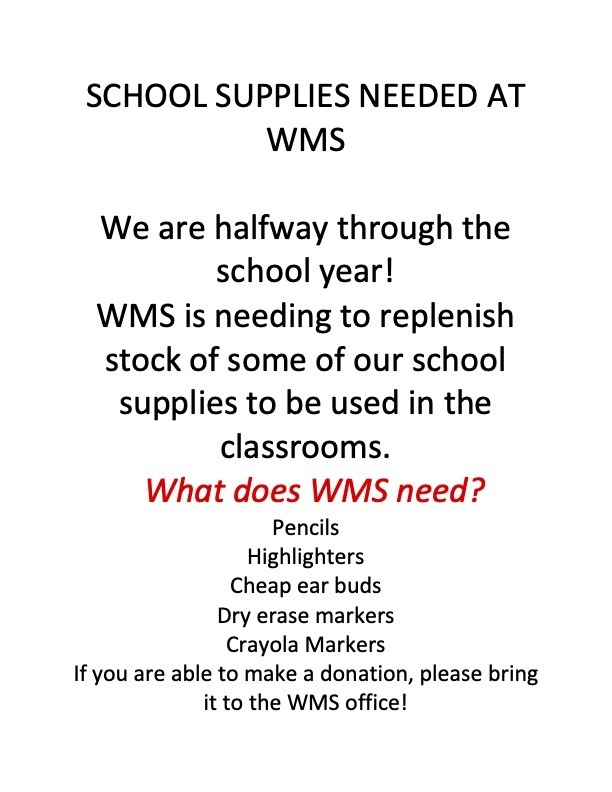 The lost and found at the MS is blowing up. Please be sure to ask your students to stop by and take a look for anything they may have misplaced. All lost and found items will be donated at the end of the month.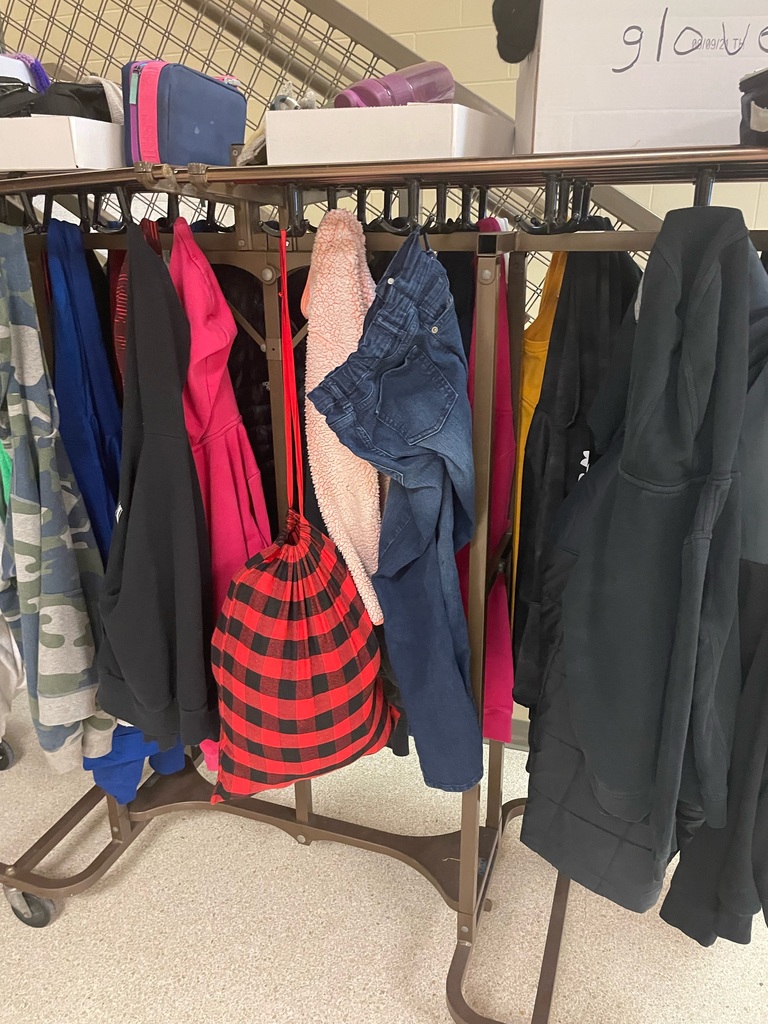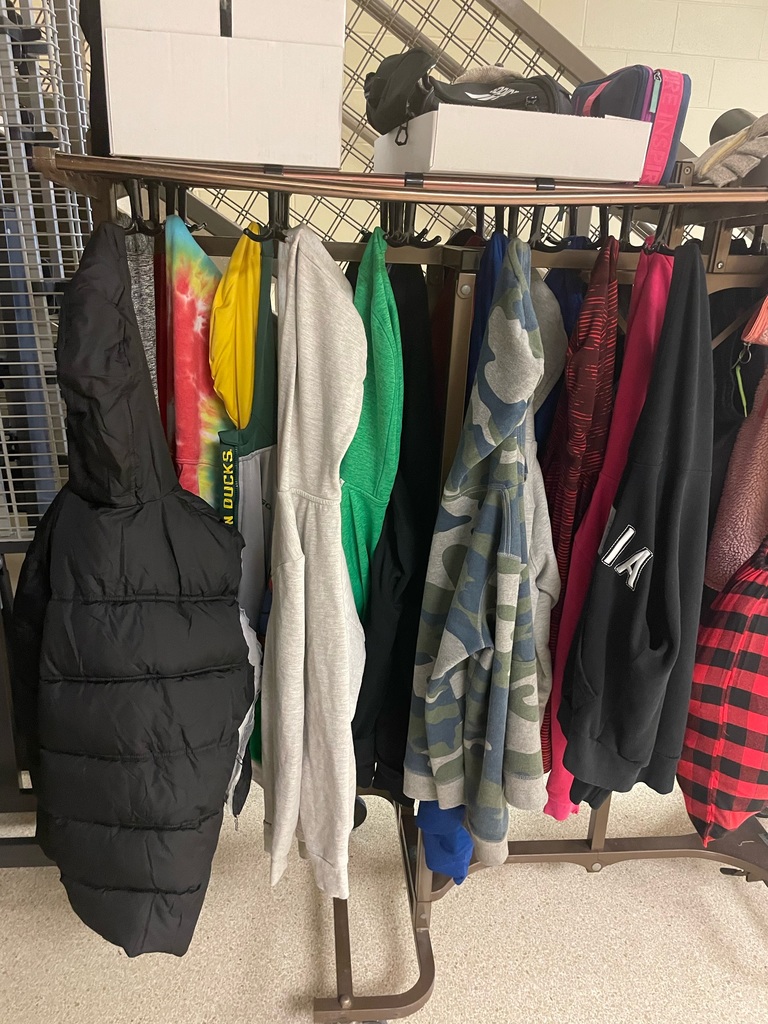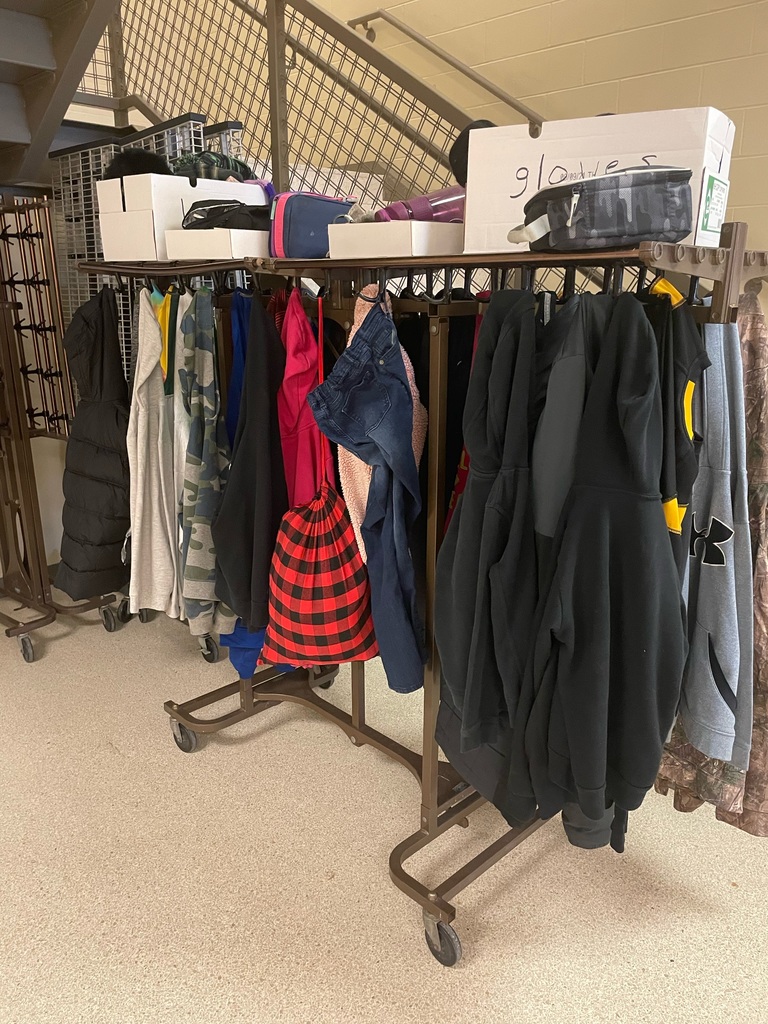 Winterset CSD will be dismissing at 12:00 today January 14, 2022 due to the impending inclement weather and updated forecast.
Reminder that Winterset Schools will dismiss 2 hours early tomorrow Friday, January 14th. WMS will dismiss at 1:07. Please have plans for your student made before they arrive at school.
The PAW Pantry is open this Thursday, January 13th from 4-5:00pm. Please park in the back (West) lot at WMS and enter through the back door.🐾
It is that time of year where many students need a replenishment on school supplies. Also, the MS could definitely use more pencils for all classrooms. If you are able to send some with your child for them to use, or for classroom use, it would be very appreciated!!
The 5th grade music concert will be February 3rd at 7pm in the High School Auditorium. Please have students in the high school choir room at 6:45, dressed in nice clothing. If you have trouble finding clothing, we have lots of resources that can help, reach out to the MS.
Yearbook orders are happening NOW!!! If you would like to purchase a yearbook for your MS student please go ybpay.com and enter code : 11753022. Orders are due by April 4th!📚
The COLD weather is here!! Please be sure to send your student to school dressed for the weather. Students will not be allowed to play in the snow if they do not have snow gear on. (Coat, gloves, hats, snow boots).❄️🥶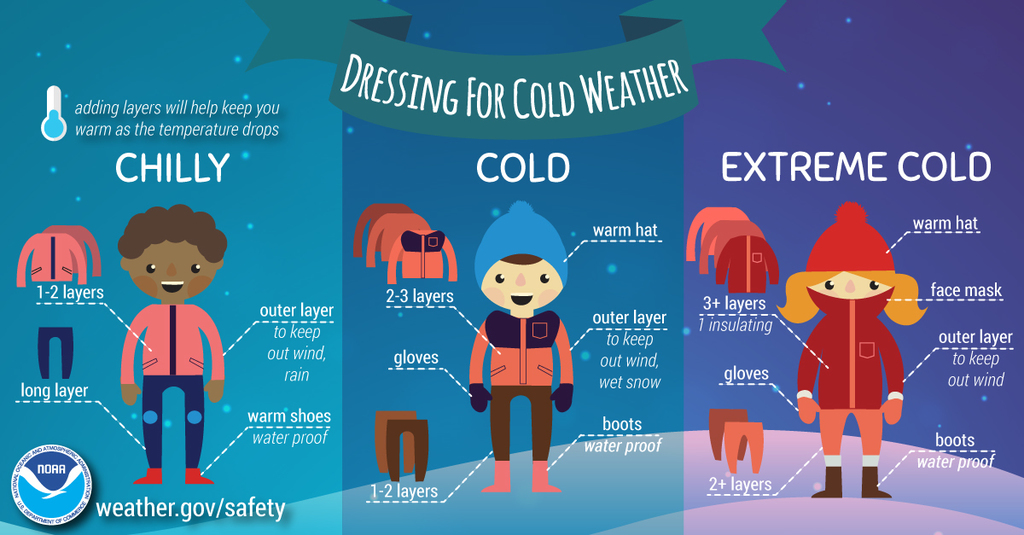 HAPPY NEW YEAR TO ALL OF OUR WMS STUDENTS!🎈🎆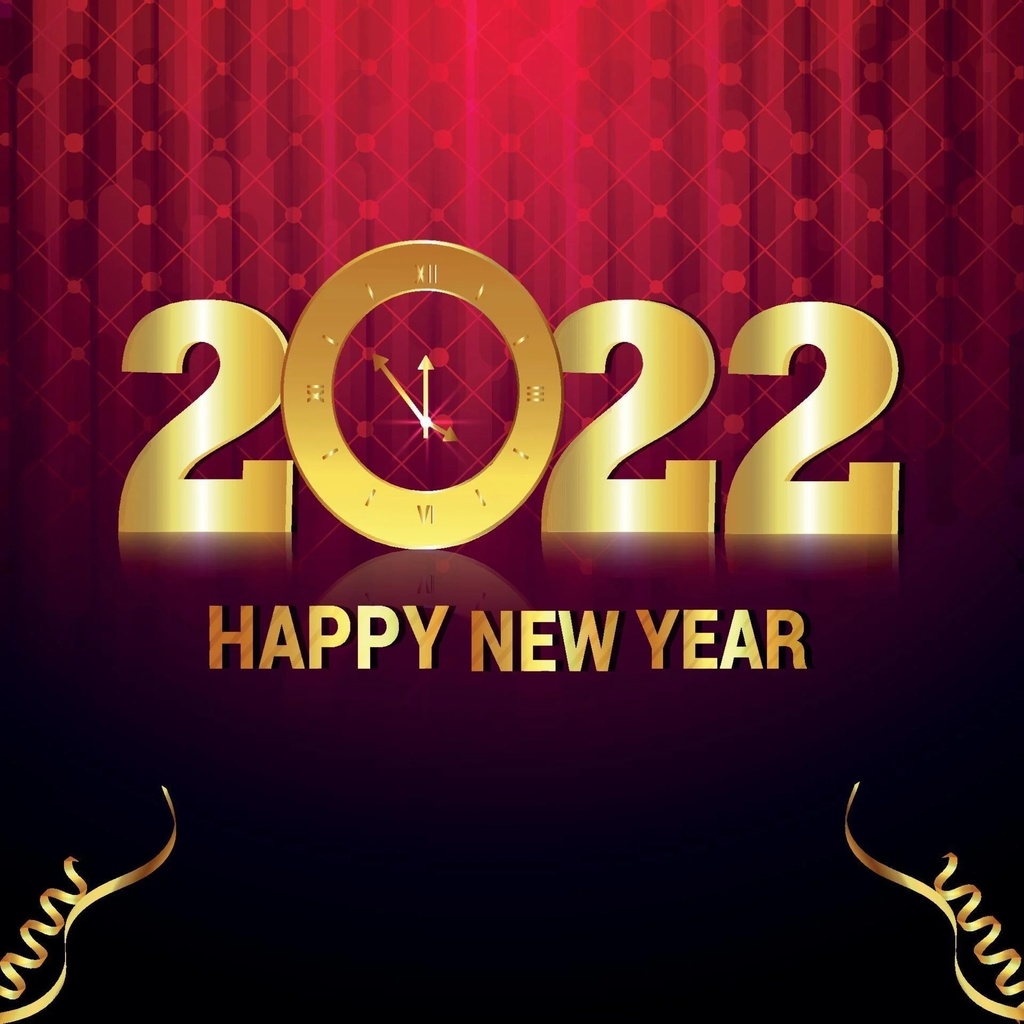 Happy Holidays to all WMS families. We hope all students and families have a safe holiday break, and we can't wait to see all of our students when we return on Tuesday, January 4th!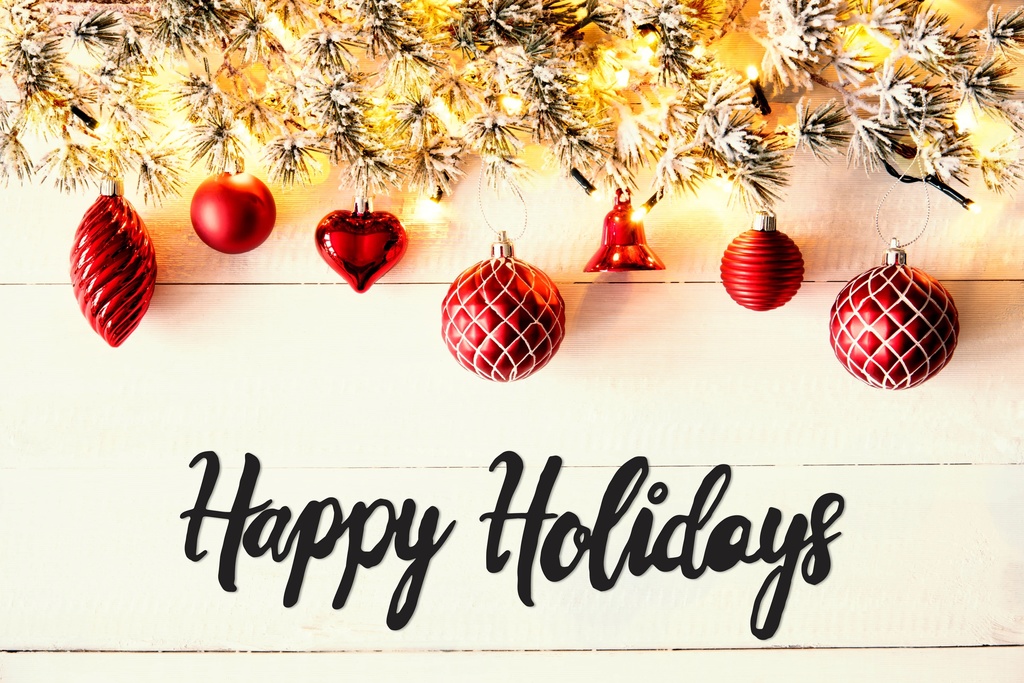 The MS office will be closed December 23-January 3rd for Winter Break. We hope all of our families have a happy and safe break.
Reminder that the PAW Pantry will be open Thursday December 23rd from 4-5pm at the MS. Please park in the West lot and come in through the back door. Happy Holidays!
Oh what fun it is......🎄🎅🏼🤶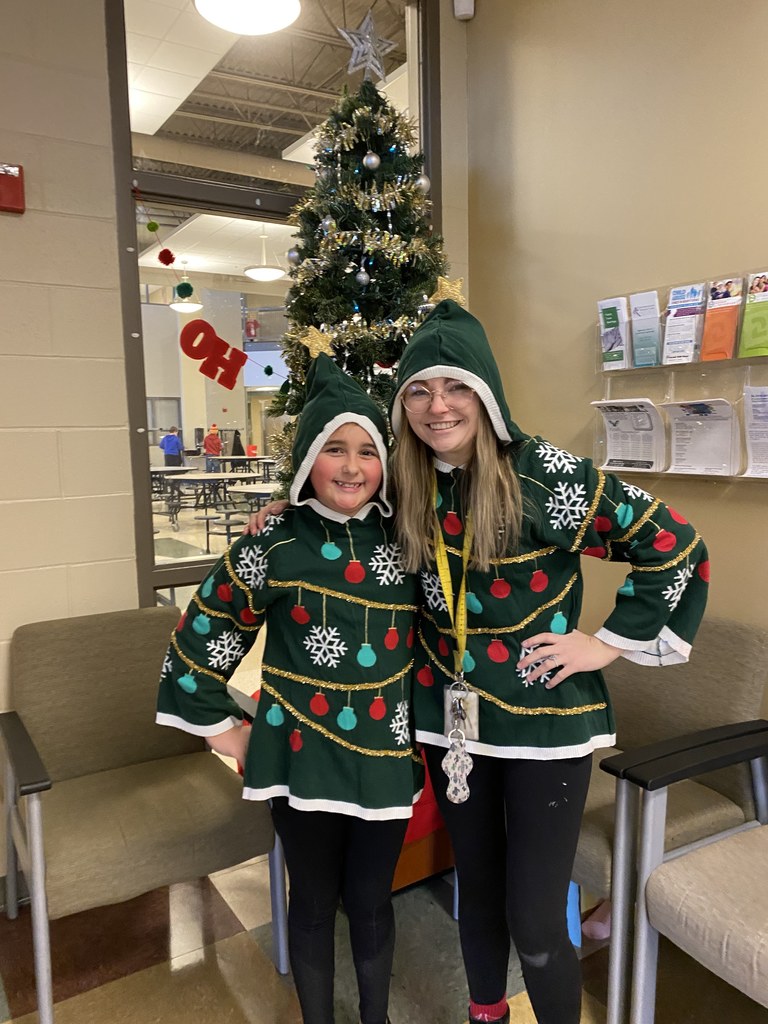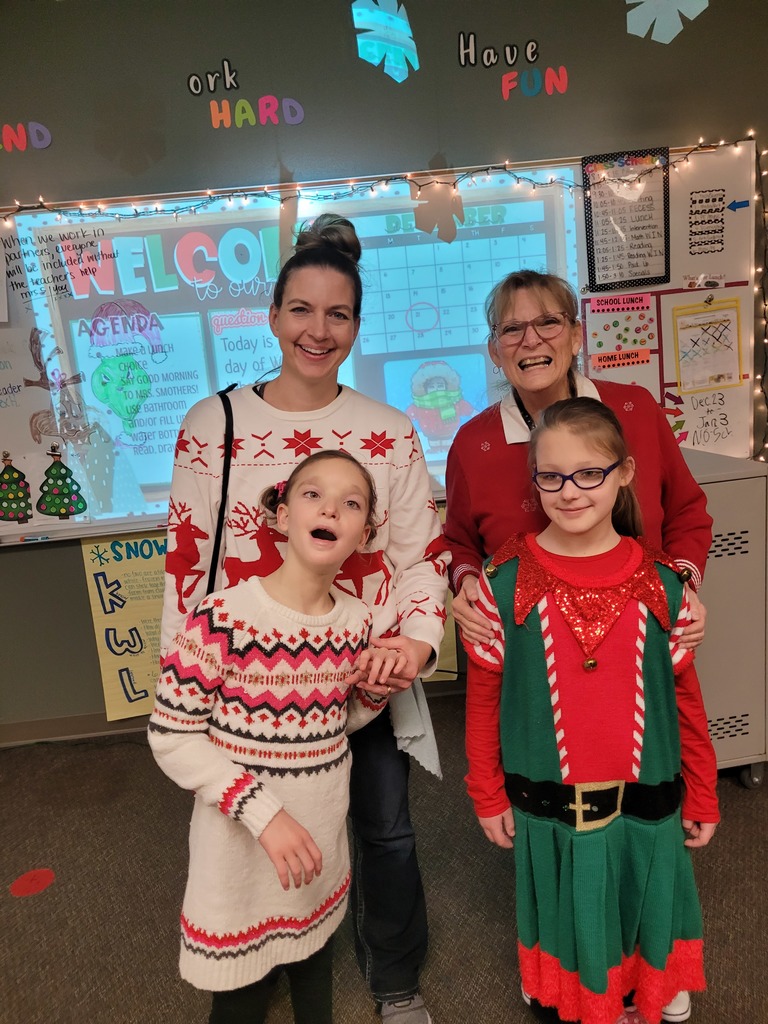 Wednesday's dress up day is Pajama Day!!!!
Reminder that tomorrow is our WMS Global day of play. Students can bring board games or toys to school, but no electronics.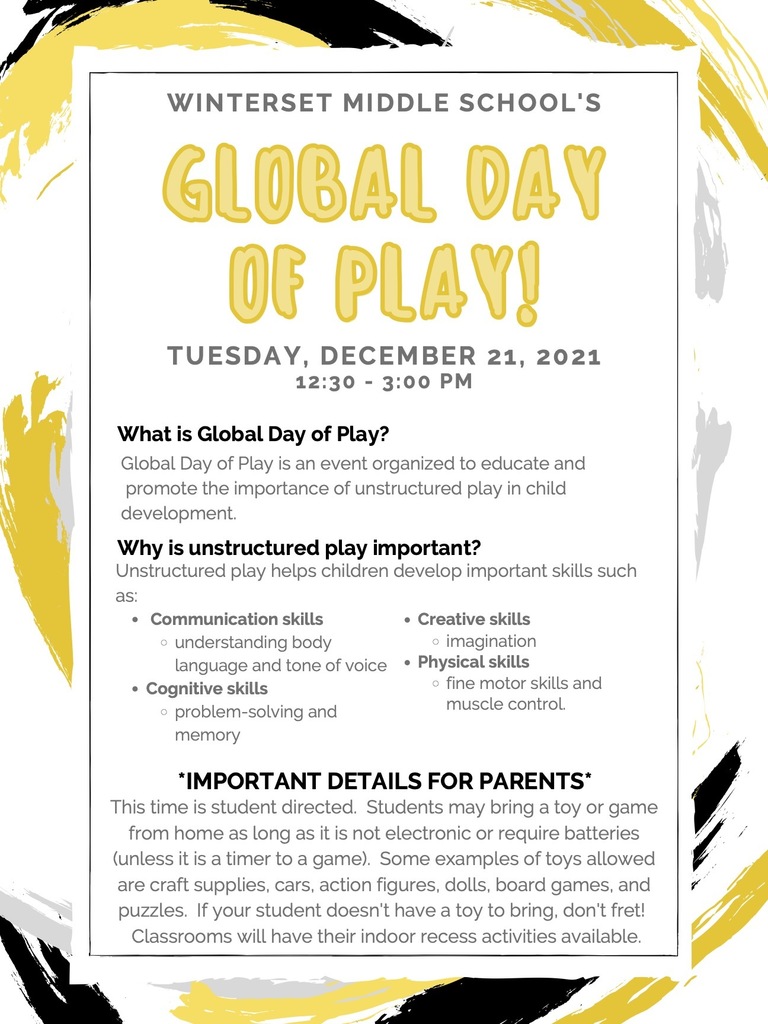 WMS ROCKS!!!!!!! 18 BOXES OF DONATED HYGIENE PRODUCTS!! This picture does not really capture how much is here... This is the best drive we have ever had! Thank you to all WMS families for being so generous this Holiday season!🖤💛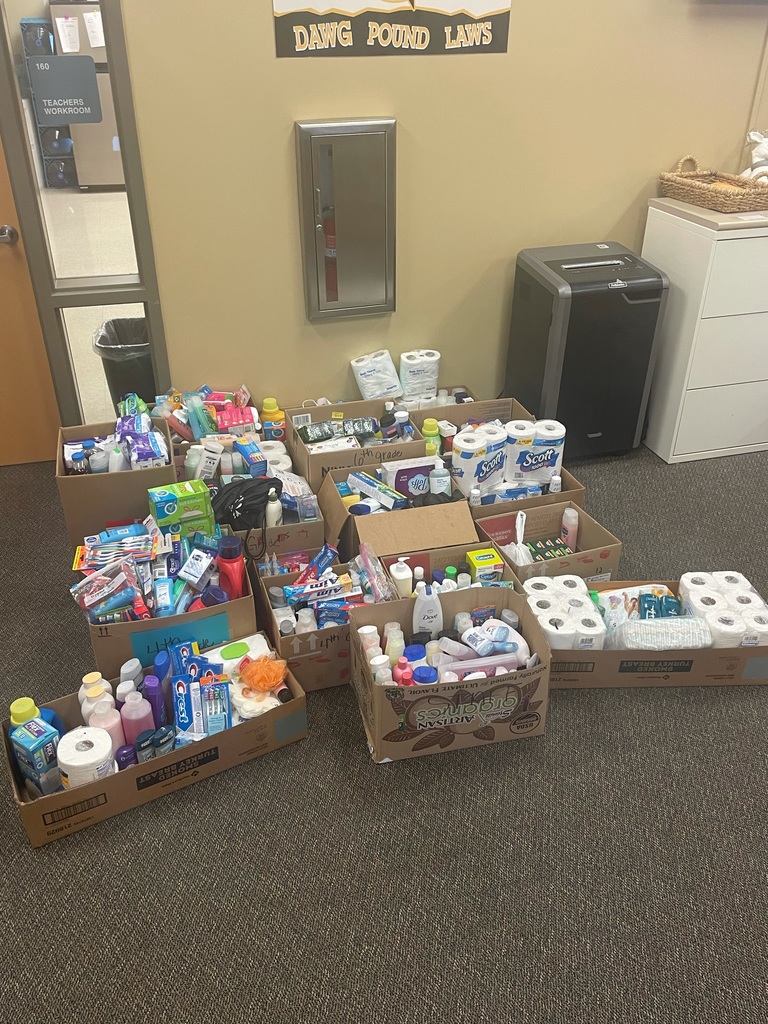 Global day of Play at WMS🎲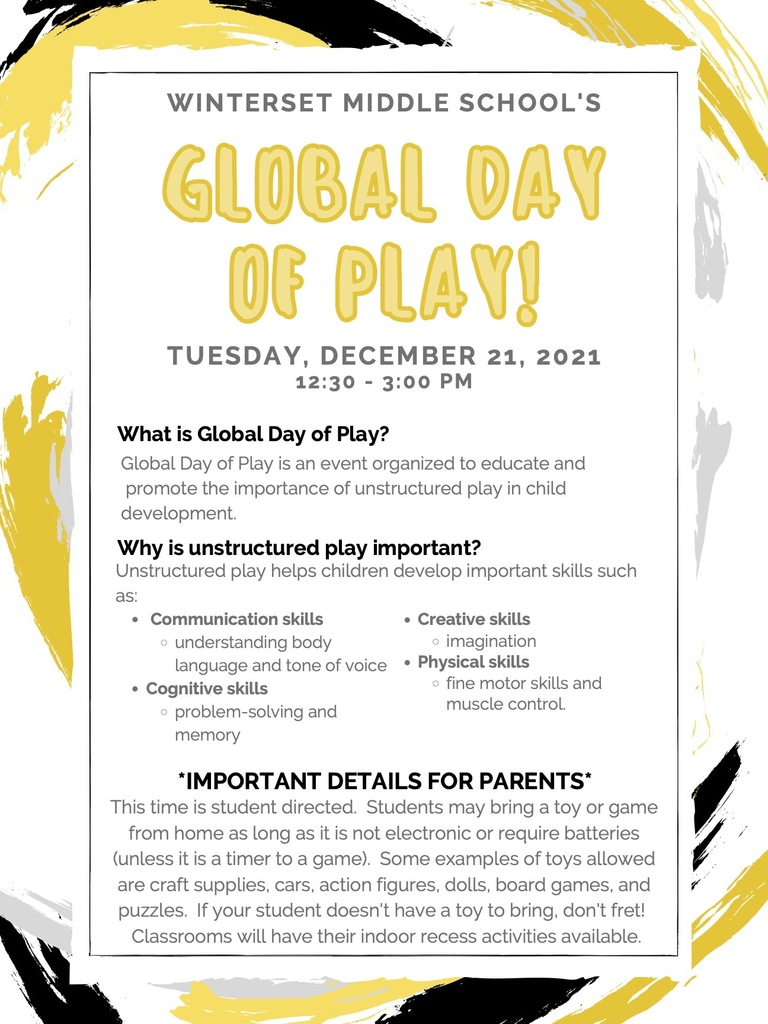 WMS had "Cocoa with a Cop" today. Students enjoyed a warm cup of cocoa as well as conversations with our local law enforcement. Thank you to everyone who made this possible!💙🖤🐾
WMS had "Cocoa with a Cop" today. Students enjoyed a warm cup of cocoa as well as conversations with our local law enforcement. Thank you to everyone who made this possible!💙🖤🐾