Due to impending weather, WMS field day has been changed to Thursday May 26th. Scheduled times at the track for grade levels should remain the same. 6th- 9:30 5th- 10:45 4th- 12:45 Please be sure students are in comfortable clothing and appropriate footwear.
4th grade is needing donations of empty toilet paper and paper towel rolls for a project. Need as many as we can get by Wednesday! Bring donations to the office and we will get them where they need to go!🧻
We still have several MS yearbooks available to purchase. $15 each. Please send exact change, or a check made out to Winterset Middle School if you would like to purchase one.📚
Our MS students and families are the BEST!!!!! Look at all of the cereal donations that were brought in for the PAW Pantry this morning!!! Thank you to our WMS families for your generosity!💛🖤
Reminder that WMS students can wear a hat tomorrow if they bring a box of cereal to donate to the PAW Pantry!😃
2022 Girls Basketball Camp information!🏀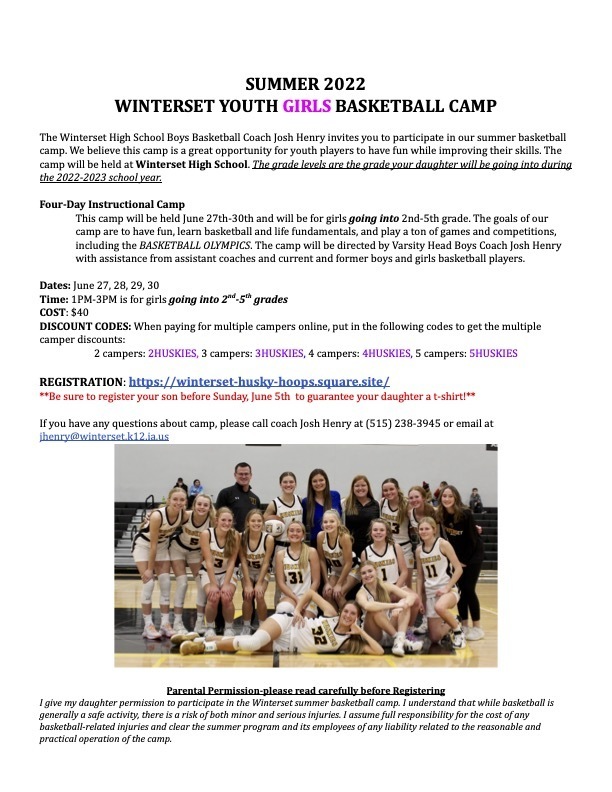 Boys and Girls 3 on 3 basketball league.🏀🐾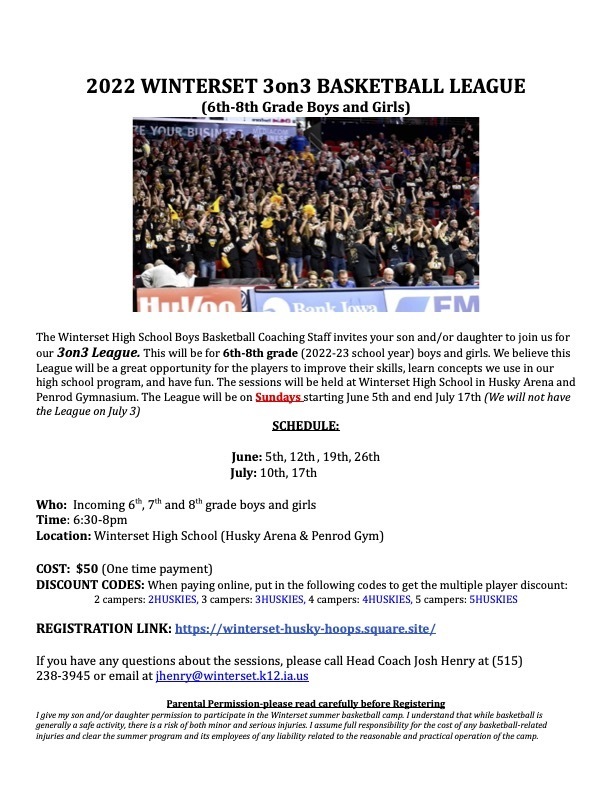 Little Huskies Football Registration is now open!! Check out details below!🏈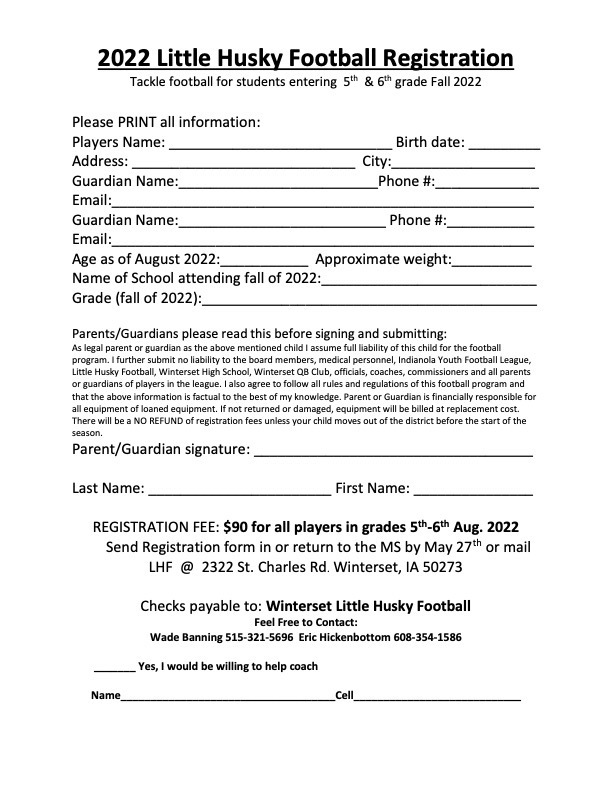 ​4th grade teachers are asking for empty paper towel and toilet paper rolls. If you have any, please send them to school with your student by May23rd. Bring them to the office and we will get them where they need to go.
6th grade girls softball practice is cancelled today!!!
MS Field day will be Wednesday May 25th. Please remember to wear sunscreen, appropriate clothes, comfortable shoes and water. 6th grade will be at the track at 9:30, 5th grade at 10:45, and 4th grade at 12:45. Parents are welcome to watch at the track.
Paw Pantry is having a cereal drive this Friday! If your student(s) bring a box of cereal they can wear a hat or a hood to school for the day!🤠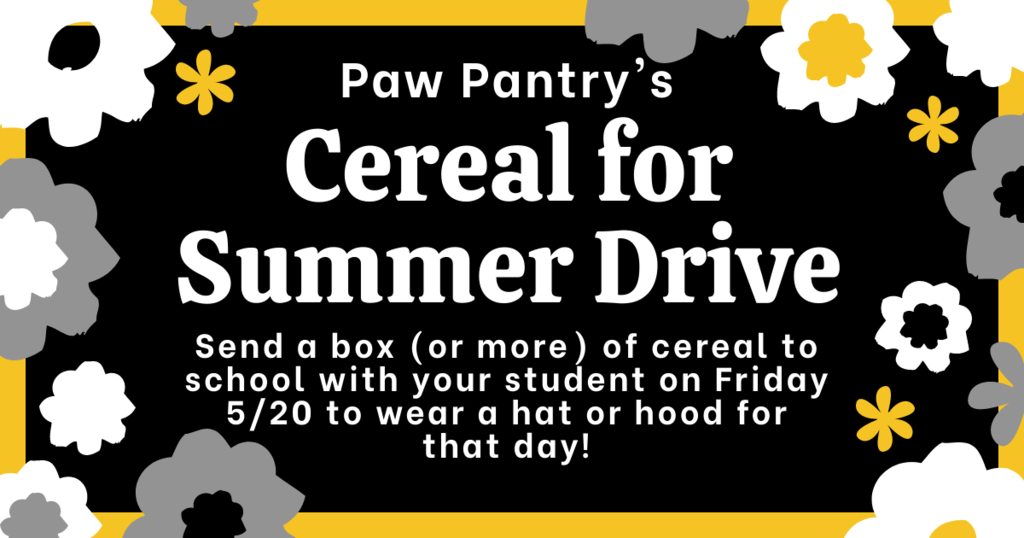 Reminder that WMS separation letters for the 22-23 school year are due to the MS office by this Friday 5/20 if you have any requests.😎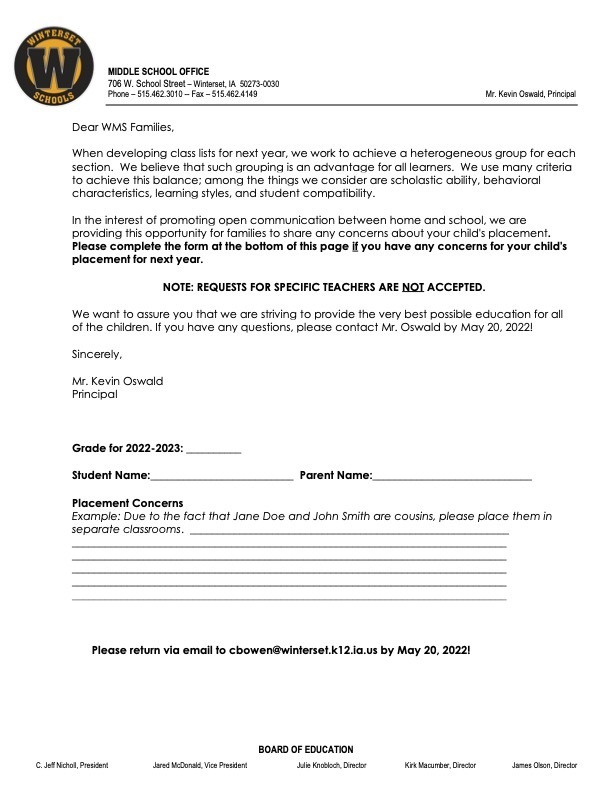 We have some extra yearbooks available in the office if anyone would like to purchase one. There are 5 copies. First come first serve. They are $15 each. Checks or cash (exact change please) only.
Summer Boys 🏀 Camp!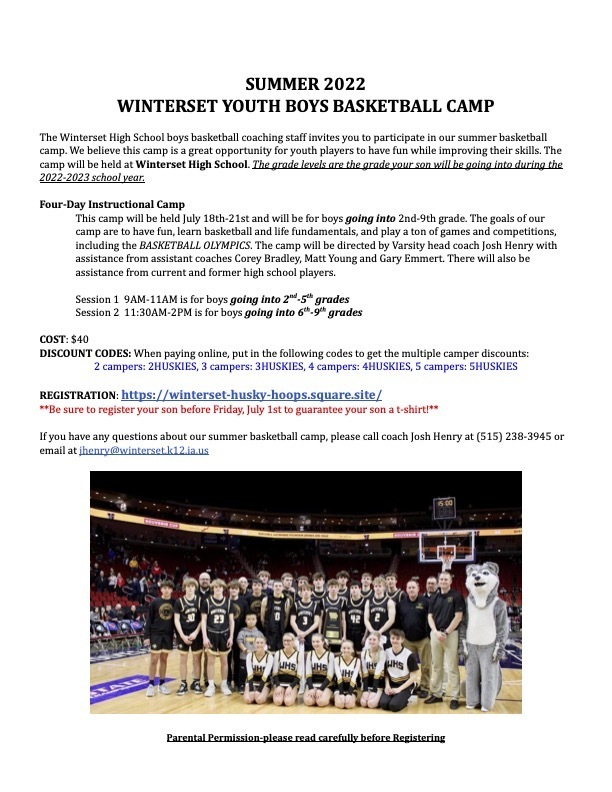 PAW PANTRY ANNOUNCEMENT: The Paw Pantry is open today (5/12) from 4:00-5:00. Please park in the BACK (West) parking lot of the Middle School and come in the back door.
Tomorrow is our Day Of Awesomeness. Please pack an extra pair of socks for your student, a water bottle, and if you would like your student to wear sunscreen, they need to be able to apply it independently or have it on when they come to school.☀️
There was a lot of fun had at the MS band concert last night!!!🎵🎷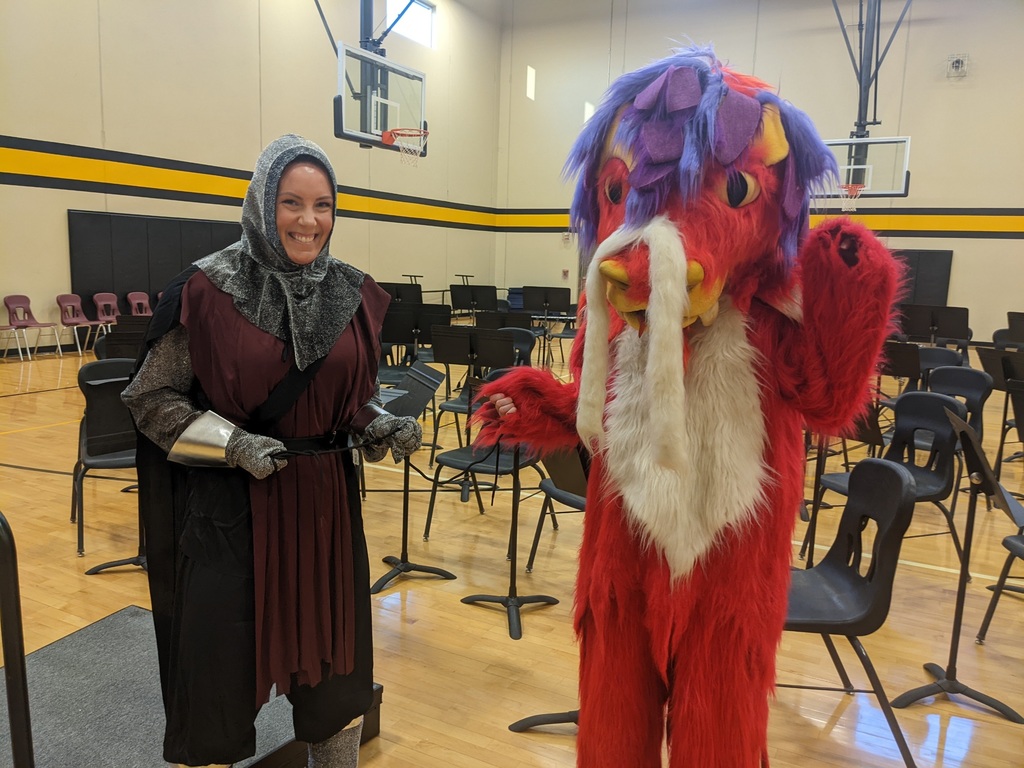 4th grade students enjoyed the nice weather and reading by doing Book Walks! ☀️📚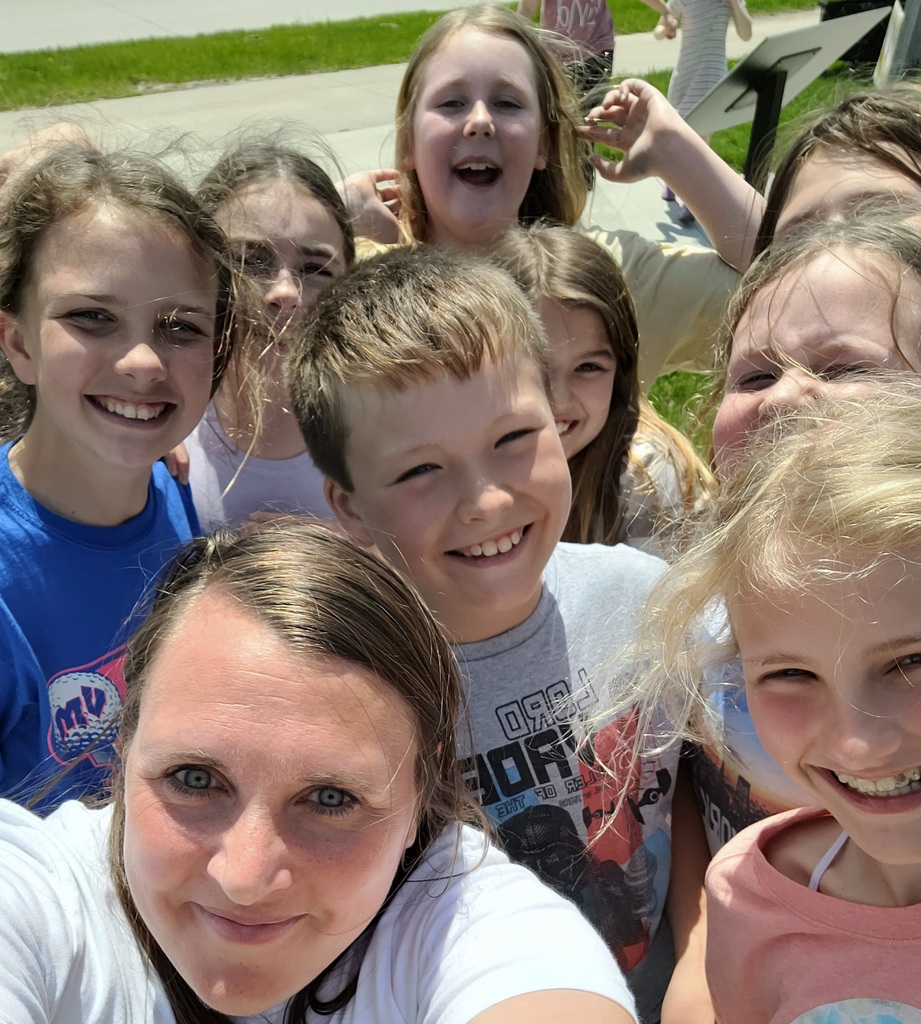 4th graders had a great day! They went on field trip to the IMAX theatre. They got a behind the scenes your, watched a movie, and stopped on the way back to have lunch!!🎬🚌